Best hydra facial near me
Hydra-Glow Facial Services
Are you saying to yourself "I wish I could find a hydra facial near me?" Look no further! If you are looking for a Hydra-Glow Facial service in Nampa, ID, look no further than Shawna Marie Esthetics Nampa, ID. Our experienced staff provides Hydra-Glow Facials to help improve your skin's appearance.
Hydra Facials in Nampa ID are one of the latest trends in skincare and for good reason. Hydra-Glow Facials offer a number of benefits, including cleansing, exfoliation, and hydration. Hydra-Glow Facials are also non-invasive, meaning there is no downtime after the treatment.
Hydra-Glow Facials can be used to treat a variety of skin concerns, such as fine lines and wrinkles, acne, blackheads, and enlarged pores. If you are looking for a way to achieve radiant, glowing skin, Hydra-Glow Facials may be right for you.
Hydra-Glow Facial Process
Hydra Facials feature cleansing, exfoliation, extraction, and hydration. During a Hydra-Glow Facial treatment, your skin is gently cleansed using a medical-grade device that contains serums specifically formulated for your individual skin type.
These serums help to remove dirt and impurities from the surface of your skin while infusing antioxidants and peptides that offer anti-aging benefits. After cleansing and exfoliation, a gentle extraction is performed to remove any blackheads or other clogged pores. Finally, your skin is hydrated with a serum that helps moisturize and protect it.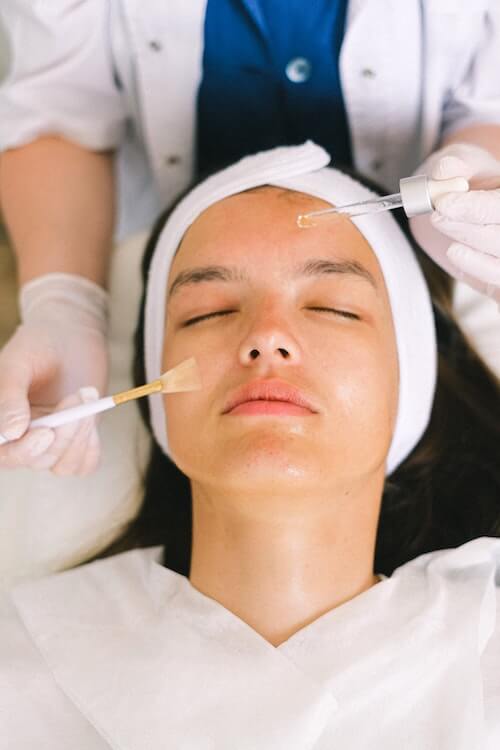 Celebrity-Approved Facial Treatment:
Indulge in a celebrity-approved facial treatment, the Hydra-Glow Facial. This luxurious skin care solution is designed to deliver maximum results – from softened wrinkles and fine lines to improved hydration, better circulation, and reduced acne scarring. Every 4-6 weeks an indulgent session will help you look your best with brighter skin tones, blemish reduction, and diminished pores for that naturally radiant glow all year round! HydraFacial is a great way to keep your skin looking healthy and refreshed. Look up "Hydra Facial near me" to find a qualified provider and start your journey to beautiful skin. Book an appointment today
FIND Nampa Idaho Hydra Facial NEAR ME
At Shawna Marie Esthetics, we provide superior customer service and quality treatments that are tailored to meet each individual's needs. Our Hydra-Glow Facial services can help improve the overall appearance of your skin, improving its texture and tone for a smoother, more radiant look. We believe in providing safe treatments that are tailored to each client's unique needs and concerns.
So if you are looking for a hydra facial in Nampa, ID. Contact us today to schedule an appointment.